¿Cómo elige diferentes sistemas de montaje solar para diferentes industrias?
09-08-2022
How do you choose different solar mounting systems for different industries?
Solar energy is used as an alternative to fossil fuels for cleaner and renewable energy in different industries. It generates electricity for various industrial applications such as food processing, water desalination, chemical production, and so on. Although it does not generate enough power to run larger industries it does save a percentage on the costs of electricity. Solar energy generates electricity using solar panels by capturing the heat from the sun.
There are different ways of mounting solar panels such as ground, roof, and floating mount systems. For an industry to have the right system of mounting panels they must consider the power needed, the size available and required as well as the amount of money that particular industry is willing to spend on solar energy. Several industries use different solar mounting systems as follows;
· Commercial businesses
Commercial businesses involve commercial buildings, shopping malls, and large stores. Large shopping malls and buildings require an overwhelming amount of power. Most of these stores use solar energy to save on electricity costs. shopping malls like IKEA, Walmart, Costco Wholesale, and Macy's are aiming to consume more than 50% renewable energy by 2025.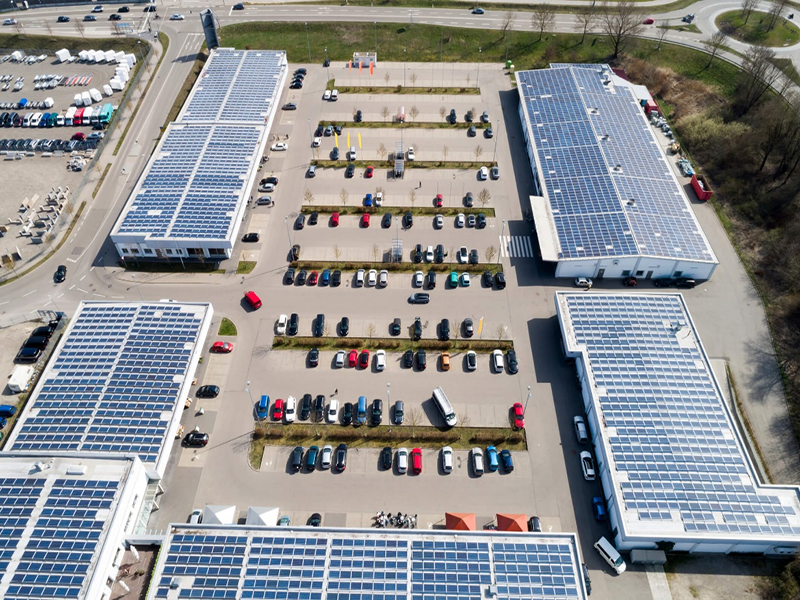 Currently, stores like Walmart have a solar capacity of 145 MW with 28% of the energy produced from renewable sources. The best mounting system for commercial businesses is the roof mounting system. This is because buildings and shopping malls have a lot of roof space and the ground space is needed for parking cars and other purposes.
This benefits the businesses by attracting more customers to clean energy that they feel they contribute to by reducing their carbon footprint. It saves costs by creating its energy supply and reducing its reliance on the traditional energy grid. Having roof solar panels also helps to reduce roof maintenance, the panels can last up to 30 years requiring low maintenance.
· Agricultural and livestock farms
A solar farm requires a lot of energy and electricity to run the day-to-day activities. Solar energy is used to power the barn and coops where the animals stay such as the chicken coop as well as heating the water for the animals, running lights that help to stay warm during the cold season, and more. Most agricultural farms are large and have a lot of space. Due to this, farmers prefer using ground-mounted solar panels.
The ground-mounted solar panels should be placed higher above the ground to avoid animals to run into the solar panels and getting injured. Using a pole solar panel is more effective because it allows automatic movement of the solar panels using a tracking system. The tracking system gives the owner full control of the solar panels making them move with the direction of the sun for optimum energy generation.
Some farms prefer using a combination of both rooftop and ground mount systems for more energy production and cost reduction than using traditional electricity. The ground-mounted solar panels are easier to maintain and replace compared to roof-mounted solar panels.
· Aquaculture
Aquaculture means harvesting, breeding, and raising aquatic animals and plants. Energy is used in aquaculture to bread aquatic life. Some are used in aquariums and some even in man-made reservoirs and ponds. It helps to increase the survival rate and growth of some species to avoid extinction due to overharvesting. This is done by improving the oxygen level, the food supply as well as protection from predators.
The food industry is opting for renewable energy because people want their food not to contribute to environmental destruction and reduce their carbon footprint. The best mounting system for aquaculture is the floating mount system. This can be placed near the aquatic farm for more effective and efficient operations.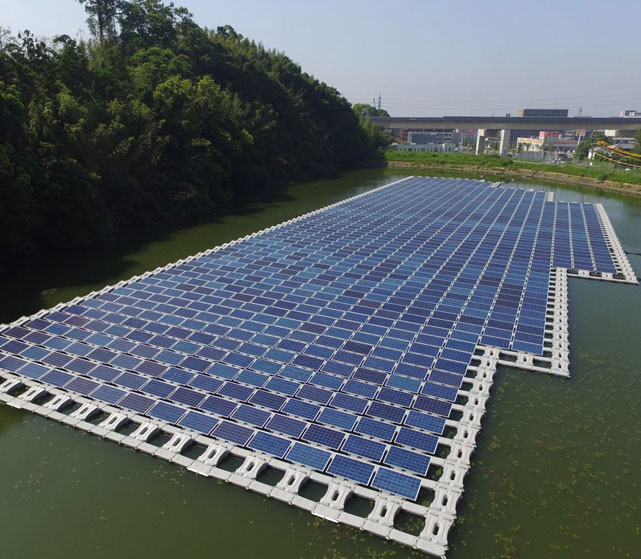 This is safer for the animals as well because they do not use diesel or fuel for energy. The use of renewable energy especially floating solar panels provides enough heat and light and helps to provide cleaner oxygen for the aquatic animals and plants.
· Electronics
Electronic companies are the largest contributors to harmful gas emissions. Companies such as Apple, Samsung, Microsoft, and Google produce more than 1 billion electronic devices per year. This alone contributes to environmental destruction from devices that are thrown away and unusable.
Companies such as apple are already using solar energy at 100% to reduce their carbon footprint. The best mounting system for electronic companies is a combination of roof and ground mounting solar panels. Companies like google use up to 30% of renewable energy and Intel uses about 70% of renewable energy.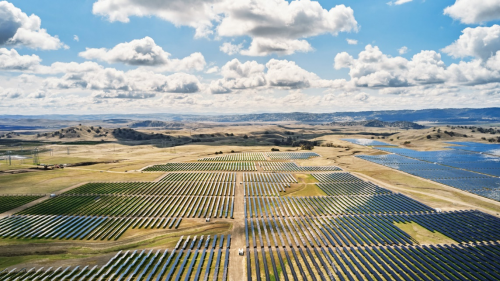 The ground-mounted solar panels are used in manufacturing plants for processing electronic devices like phones. The rooftop-mounted solar panels are used in the offices to run daily operations such as electricity for lighting and heating, air conditioning, and running office machines.
· Automotive industry
Car manufacturing plants use a lot of energy and power to run their power plants in making cars. Especially electronic car companies such as Tesla use solar panels in their cars for energy efficient range. Tesla is one of the first companies to use solar panels on cars, the first being the Cybertruck. It gives the truck a higher range of 40 miles per day.
The best solar mounting system for the automotive industry is a ground mount system for larger manufacturing of cars and a solar roof mounting system for running other operations. Recently hybrid cars also use solar panels added to the roof cars.
The cars also use solar batteries for adding more benefits to avoid releasing harmful gases into the atmosphere. It saves the environment as well as costs for fuel and diesel consumption.
Solar energy is one of the best sources of renewable energy and it is opted for by different industries for its reduced costs, clean energy, and safety. Industries want to utilize as many resources from cleaner energy to produce the best products or finished goods for customers.
References
https://www.starwinsolar.com/product-list/solar-ground-mounting-system
https://www.starwinsolar.com/case/2021-solar-farm-mounting-structure-project-installed-in-japan
https://www.starwinsolar.com/case-list/fpvothers-projects